She Controls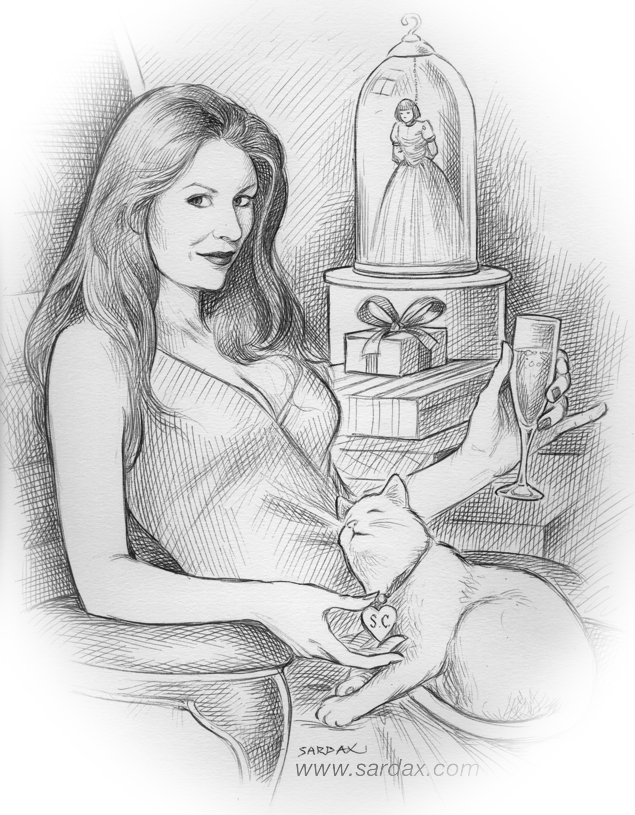 She Controls

A birthday portrait of She Controls commissioned by one of her devoted admirers, sissy claire, who is featured symbolically as an adoring cat on her lap when serving and chained like a doll inside a glass container when not in use.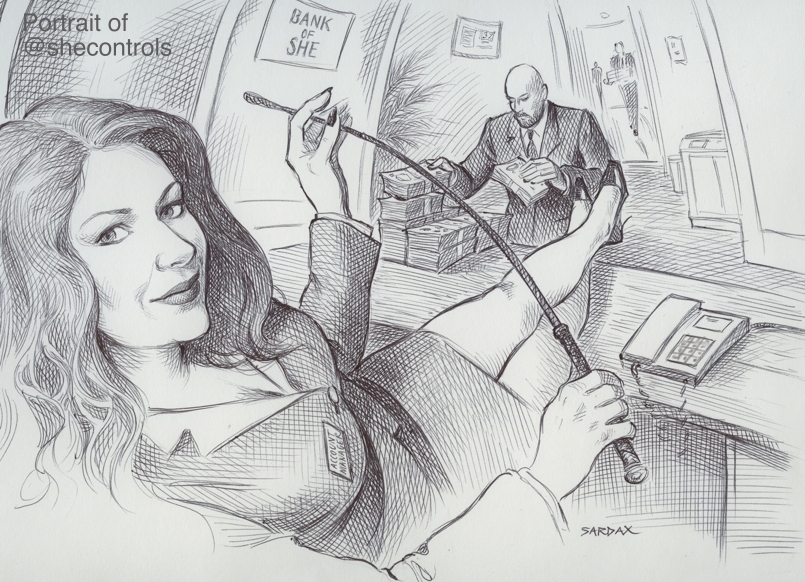 She was so pleased with the previous that another of her admirers commissioned a second for her. He wished to show her as the manager of her own bank - Bank of She. (No withdrawals permitted!)
To show the cash being piled up but also her face and the willing depositor required a slightly unusual composition, from over the shoulder. Together with a rather distorted perspective it gives a surreal look to the scene .