Mistress Vianne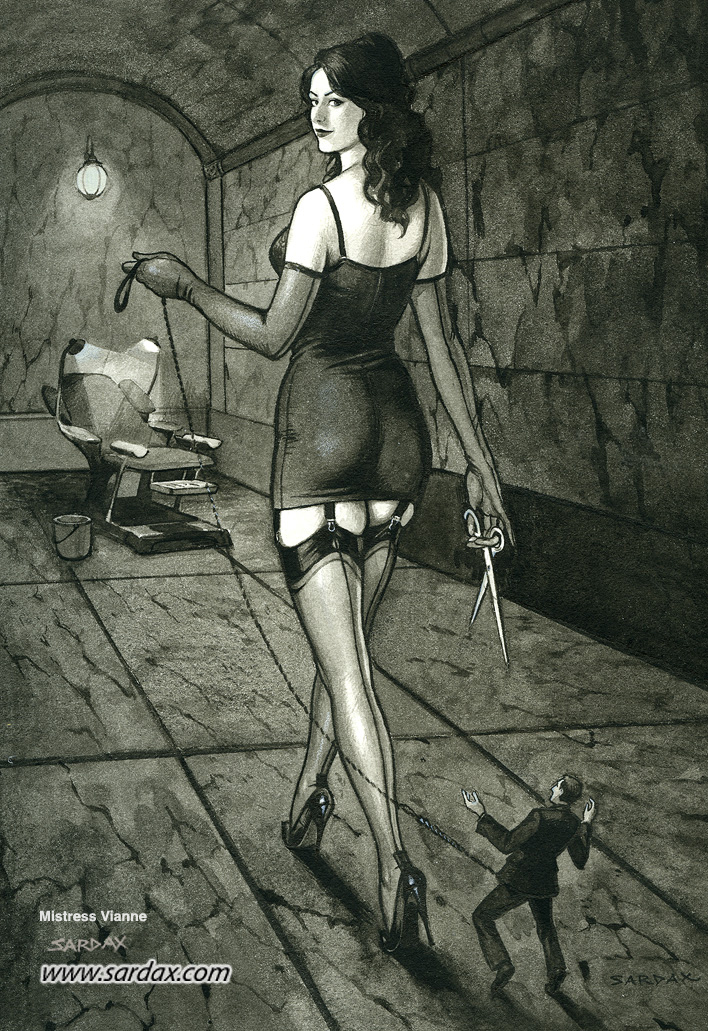 The portrait shows Mistress Vianne, Melbourne and Brisbane Australia and London U.K. , www.mistressvianne.com
The commissioner "Clouseau" writes...
"Well the day finally arrived to present your great art piece to Mistress Vianne. We ended up having a session built up especially around it which we named The Sardax Presentation Session which included lots of Moet inside and outside of the Dungeon.......and out of Her stiletto !
Mistress Vianne was extremely pleased with the final outcome and couldn't decide whether to leave it to hang in Her new pending Dungeon in Brisbane or take it back to Melbourne to "show it off ".
In the meantime it was placed at the back of a table up against a wall and it soon became a shrine with flowers, candle, spit polished boots and crop placed before it for all those entering the Dungeon to see.
The subject matter was Mistress's wicked idea and at the end of the session She made me pay 'testicular tribute' to her image, thus officially christening it !
We would both like to thank you Sardax, for all your patience and effort you put in with the many changes that were made during the entire process and both of us are very happy to know that our D/s life has been immortalized by beautiful Sardax creation."