Mistress Nikki Whiplash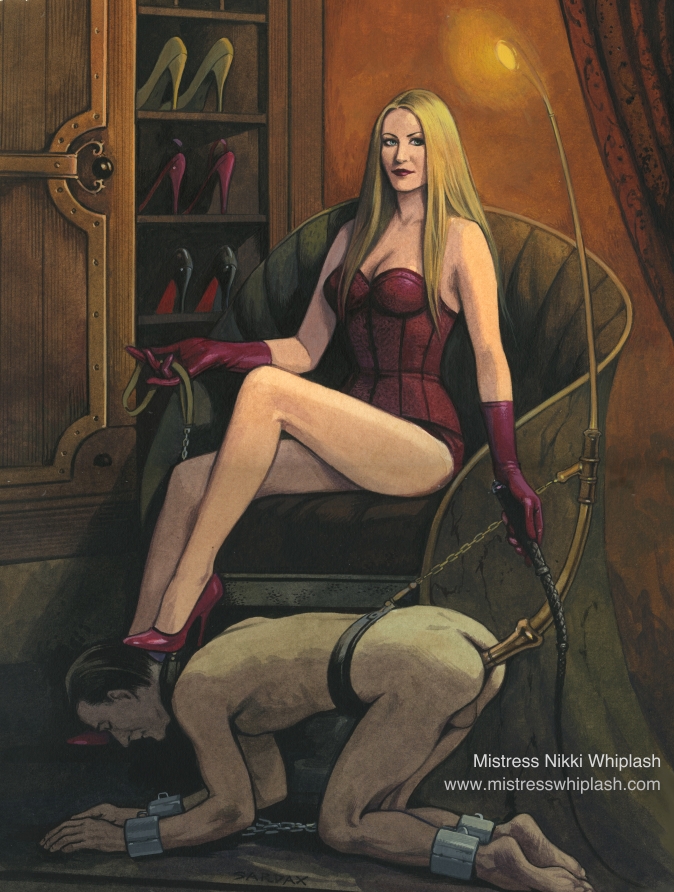 The above portrait shows Mistress Nikki Whiplash
Her footstool - and shoe-cleaner - is the painting's commissioner himself - 'Nikki's BBB', shackled, humbled and also serving as a lamp to illuminate her beauty.
To her side a vast cabinet containing a full range of high-heeled shoes, one of Mistress Nikki's passions.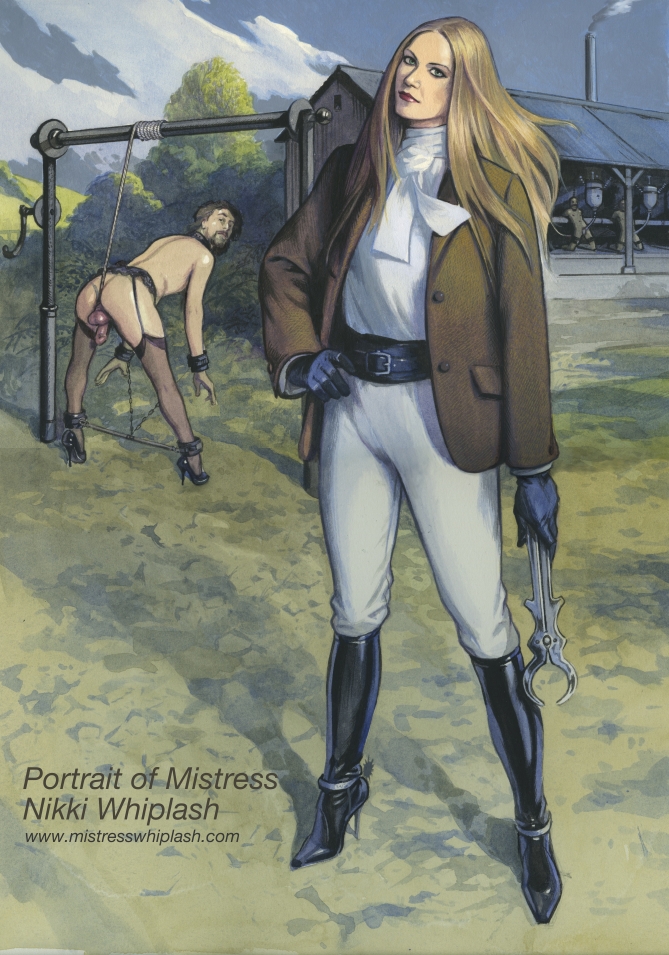 In this portrait she poses in riding costume with a vicious looking instrument in her hand known as a "Burdizzo".
The hapless youth bound to the wooden structure in mid-distance looks round nervously at her, awaiting his fate.
In the distance a farm building houses a row of slaves attached to milking machines!