Lady Salome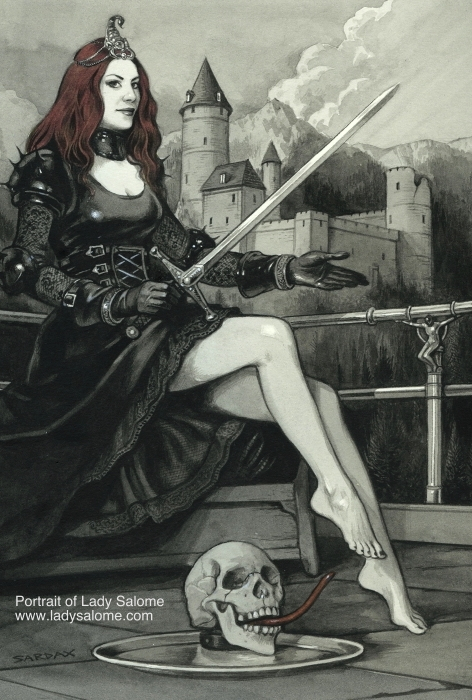 Lady Salome, a mistress from Germany, wished for a fantasy-based theme and
taking her name as a starting-off point we thought of a head on a silver platter, though that seemed a little gruesome.
A skull with tongue licking her feet seemed a better idea.
She wears a rather fetishy medieval dress and carries a sword (perhaps of justice?)
Behind her a traditional German castle and a small reference to the other Biblical Salome of a crucifix on the railings.
In addition to the classic watercolour treatment a very thin layer of red ink was added to the hair and tongue of the skull.