Mistress Akella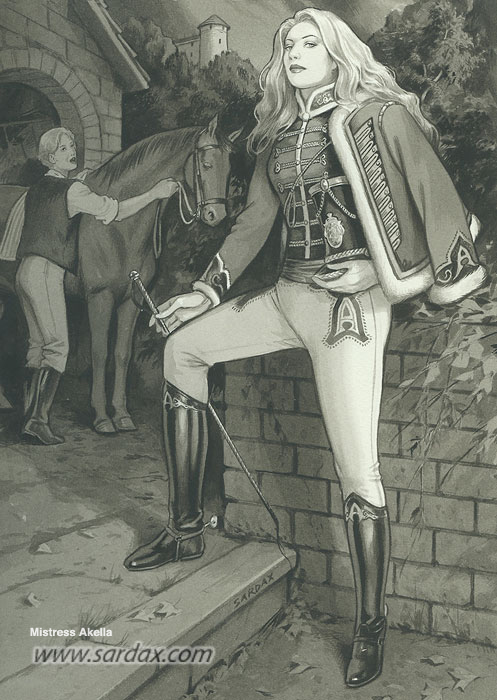 Mistress Akella says
"When one of my slaves offered me the chance to be immortalised by Sardax, it took me all of a millisecond to accept this offer.
Although some would say that it is almost a fashion accessory that no self-respecting Domme should be without, I disagree.
The effort that was put into this work of art was substantial and the gestation of this wonder resulted in a finished product that
was so beautiful that I could not find the right words with which to show my appreciation;
in fact I hugged the portrait close to me and simply surmised that it was one of the best presents that I had ever received!! "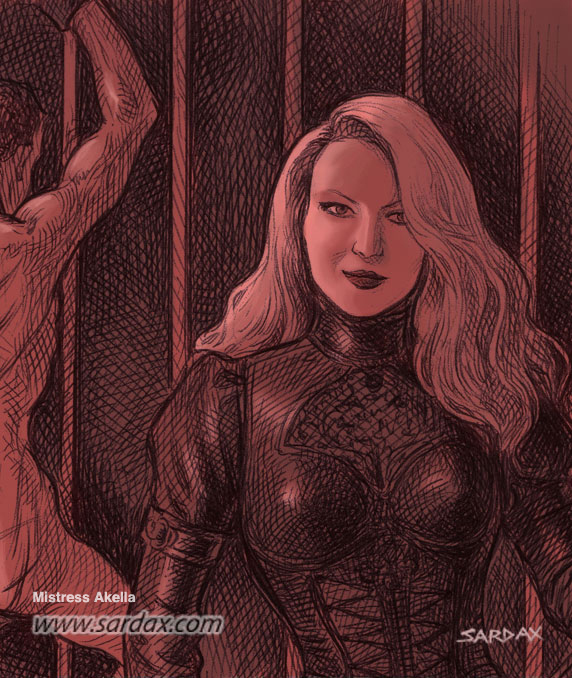 see Mistress Akella's website